Luna moths
Gardening Reference » Gardening in 2006
by melcon6 on June 20, 2006 12:33 AM
I've had the luna moths on the garage for about a month now and I kept forgetting to take a picture. One by one the phoebes (birds) have been getting them and for about a week now, they've been gone.

I thought they were all gone for the season, until this morning. I had a record number on the garage door, 13!!!!!!!!!!


I ran for the camera before the phoebes get them.
Here's the biggest cluster of them, six of them at the top of the garage door.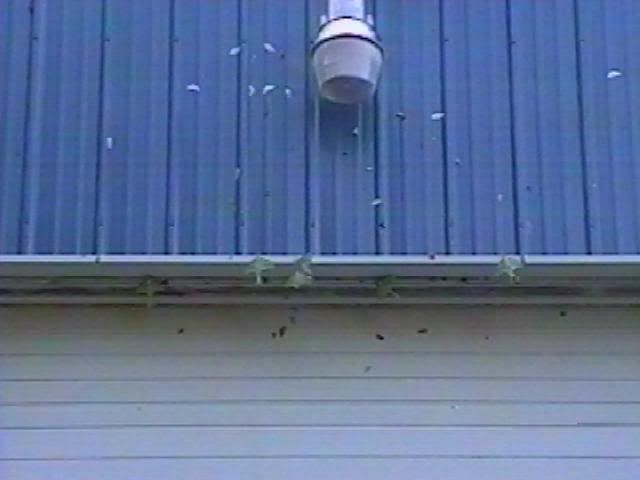 And some closeups: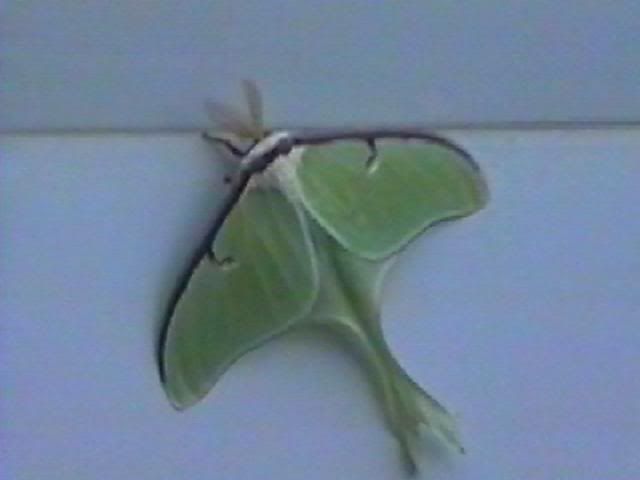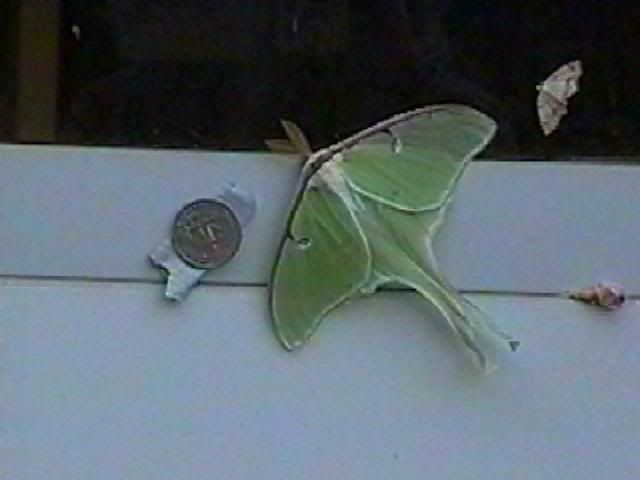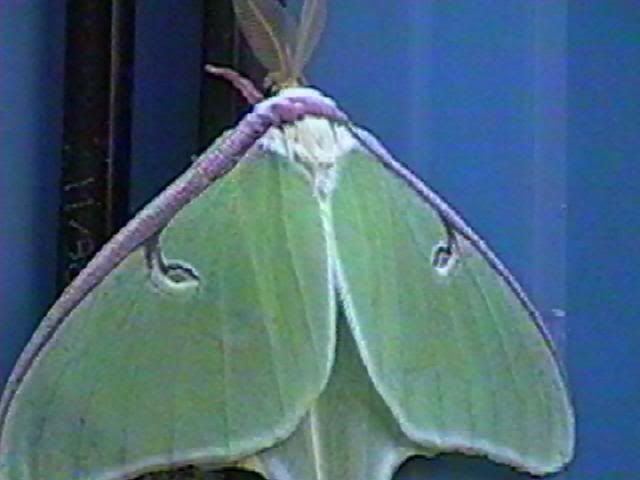 * * * *

HAPPY BIRTHDAY CINDY!!!!!!!
by TulsaRose on June 20, 2006 01:16 AM
Very pretty moths, Mel. I don't think I've ever seen them around here...maybe it's a regional thing? Thanks for posting the pix.
* * * *
Rosie z7a


by SpringFever on June 20, 2006 02:05 AM
When we had the cabin in Maine we would get a bunch of them too... They are so unique!

Nice Picture Mel!
* * * *


Tonight I am having friends for dinner... Hanibal Lector
My Album
by Wrennie on June 20, 2006 02:31 AM
I've never seeb more than one at a time. Coool!
* * * *



Summer Camp '07, July 14th weekend, won't you join us?

summer camp thread 1,
2,
3,
4
by Thornius on June 20, 2006 09:34 AM
We have them in Tennessee, only not that many at once.
* * * *

A bird in the hand......can sometimes be a mess.
by Jiffymouse on June 20, 2006 03:34 PM
beautiful!
by Squirrel on June 20, 2006 04:14 PM
Great pix!

Never heard of saw any. Thanks for sharing.


Sue
* * * *


What goes around comes around, so be nice!lol
Search The Garden Helper: