I'm bad..
Gardening Reference » Gardening in 2005
by Meg on May 20, 2005 12:24 AM
I just couldn't help myself.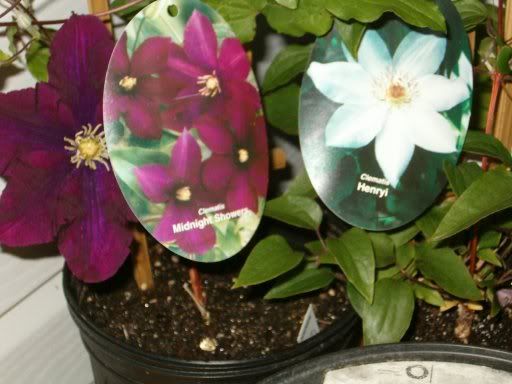 Now, I guess this means I need to get an azalea or peony to plant in front of it, to shade thier roots, right?

I'm sooo bad.
Meg
* * * *


I reject your reality, and substitue my own!
My favorite digital camera photos that I took.
My family, garden, and a bunch of misc. photos!
by phoenix on May 20, 2005 12:27 AM
WOW THOSE ARE REALLY NICE MEG.
THOUGHT YOU WERE GOING TO USE THE "ROCK" METHOD
GOOD LUCK WITH THEM HOPE THEY BRING YOU MANY YEARS OF "BLOOMING PLEASURE"
* * * *


http://photobucket.com/albums/y203/lilpuppolo/
"If you want to talk bollocks and discuss the meaning of life,you're better off downing a bottle of whiskey.That way you're drunk by the time you start to take yourself seriously"
by MissJamie on May 20, 2005 12:48 AM
wow!! those are just beautiful!! where'd you get them?? I want I want! lol hey I just got a little money today and my birthday is tomorrow...hmmmmm....




* * * *

*~*Last night I played a blank tape at full blast. The mime next door went nuts.
*~*
http://www.imagestation.com/album/?id=2125497034
by DIGGER on May 20, 2005 01:13 AM
HI

MEG those are very beautiful plants you got there.i would still use rock to shade the roots.and plant your azalula in front of that looking forward to a photo when you get all of it in the ground.your friend in gardening digger



Search The Garden Helper: