Eagles
Willy's Place » Wallpaper of the Day
by Bill on January 22, 2005 01:36 AM
Once upon a time I had the rare honor of holding a Bald Eagle for two hours after he was injured, while we waited for the bird rescue people to arrive.
I talk with him and tried to keep him calm.
I named him George that day....
He remained in the Woodland Park Zoo infirmary for a while, but he eventually died of a viral infection.... This is George!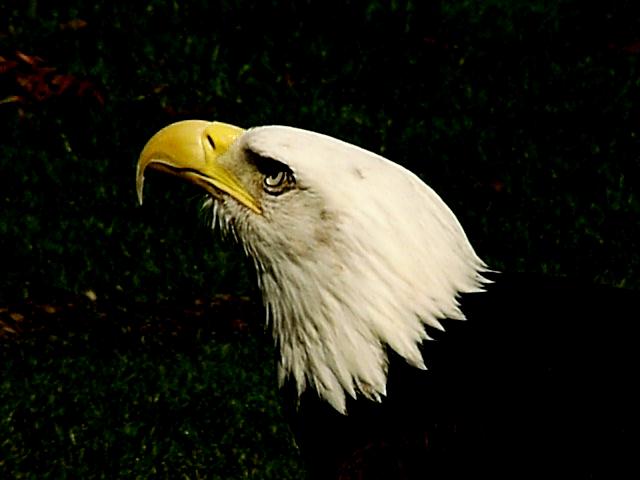 If you ever get the chance to meet and talk with an eagle, you'll know why I like them so well!

* * * *

by afgreyparrot on January 22, 2005 02:10 AM
* * * *



Buckle up! It makes it harder for the aliens to suck you out of your car!
by Cricket on January 22, 2005 03:18 AM
Fabulous photos, Bill! Thanks for sharing!
by gardenmom32210 on January 22, 2005 03:14 PM
Wonderful Pics Bill

If the Lion is the King of the Jungle,Eagles are the Kings of the Skies. I've always loved them.
Thanks
G~Mom

by Jiffymouse on January 22, 2005 10:23 PM

aren't they awesome creatures?!
Search The Garden Helper: