Hyacinth Troubles?!?!?
Gardening Reference » Gardening in 2006
by HydroPinke on March 21, 2006 02:08 PM
I planted some hyacinths a few weeks ago and they are starting to come up and bloom already. I did not pre-chill them just planted them how I got them. I am having some troubles though. Some of them are blooming as they come up through the dirt and not reaching their full height. As result the blooms are rotting because they are still partially underneath the soil. I am wondering what is causing such a problem so maybe I can avoid it next year. Any advice?? Please help.
* * * *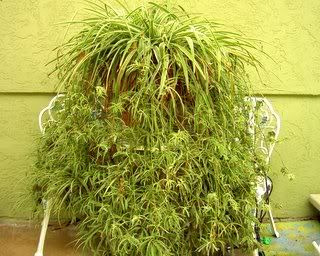 My First plant. Now Its A Monster!
by comfrey on March 22, 2006 12:23 PM
How deep did you plant the bulbs?
* * * *


Similar discussions:
Search The Garden Helper: