My Lily and My Rose
Willy's Place » Wallpaper of the Day
by Bill on July 26, 2004 03:42 PM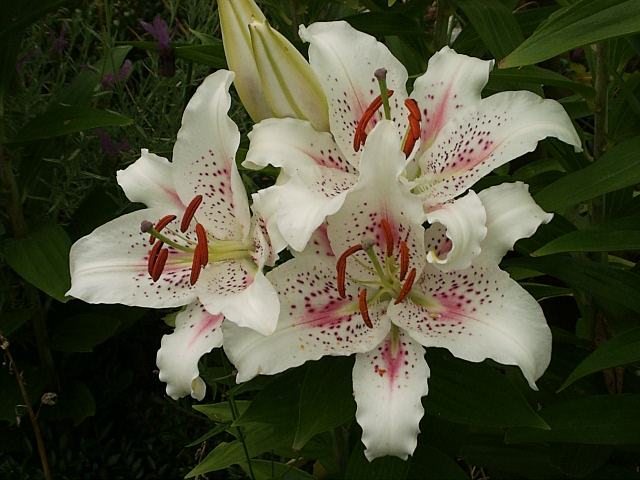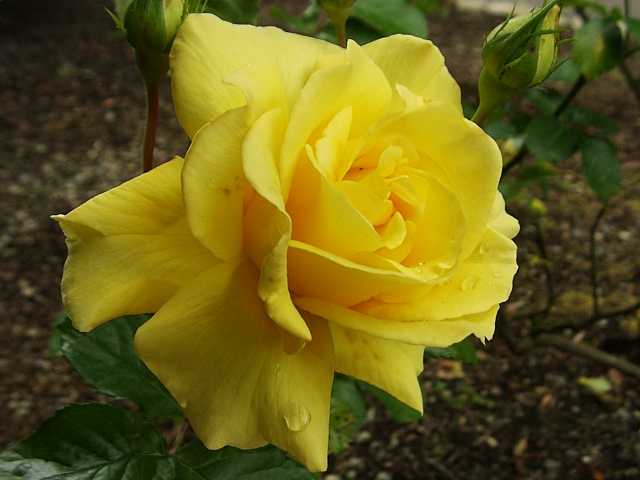 These are Cedar Hill flowers!
* * * *

by just gladys on July 26, 2004 03:52 PM
Both are very stunning! Nice job!

* * * *
Gladys
by catlover on July 26, 2004 05:51 PM
What beautiful lilies!!!! The foliage on my roses isn't that dark....what do you do to make them soooo green? Another problem I have, I get morning coastal fog so trying to keep the diseases down is painstaking to say the least....sure wish my roses looked like yours.
When I push on both links it goes directly to real player set up.... I already have it installed ....how do I get around the set up

....I wanna hear


* * * *



by Bill on July 26, 2004 06:44 PM
I think that the biggest determining factor on the foliage color is the type of rose. I don't do anything special for them but they are growing in some very nice soil. At times I have black spot problems too, due to the Washington rains. I use rose dust once in the Spring and then just try to keep the infected foliage clipped and burned during the rest of the season.
Weezie knows a whole lot more about roses than I do.....
As to the song link.... My Lily and My Rose should just start playing when you click that link. Has anyone been able to listen to the song?

* * * *

by Sami on July 27, 2004 12:07 AM
Beautiful flowers! Yep, I hear your song (just took a couple of minutes to connect & start).
* * * *

Talentless but connected.
by Nako on July 27, 2004 03:23 AM
oh wow Bill! That lily is just beautiful! I have a definate love for lilies! If i could grow em, i'd have nothing but Lilies and jades
I wonder if there's a carnivorous lily! that'd be so cool! I'd hope it doesn't eat humming birds though >.< those things are too cute to be eaten!
* * * *
Nako's Webshots!


Search The Garden Helper: