Cape Fuchsias (Phygelius species)
Willy's Place » Plant Pictures and Profiles
by Bill on September 13, 2004 04:48 PM
The name "Cape Fuschia" is misleading. Other than the fact that the flower shape resembles that of a hardy Fuschia, Phygelius are completely unrelated to
Fuschias
. They are actually relatives of
Foxgloves
and
Penstemons.
How to Grow and Care for Cape Fuchsias
Phygelius 'Trewidden Pink'
Cape Fuschia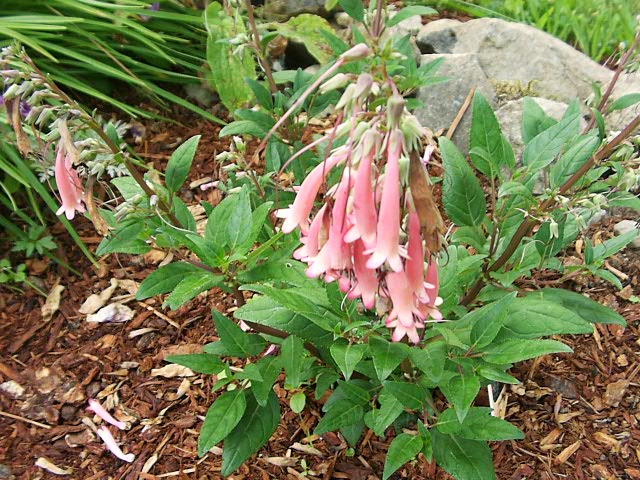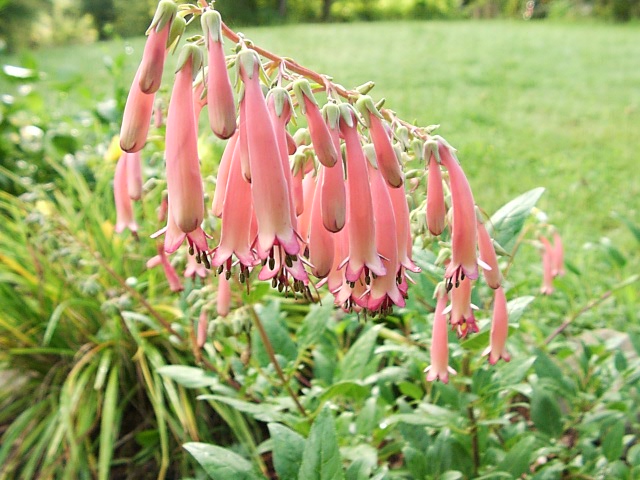 These are Cedar Hill flowers!
by Jiffymouse on September 15, 2004 02:14 AM
very pretty. will they tolerate the heat and humidity of s.e. ga? and are they blooming for you right now?
by Bill on September 17, 2004 04:57 PM
Phygelius are native to sub-tropical areas of South Africa so I imagine they would do well in Georgia...
Yes, my plant is still covered in flowers!

Search The Garden Helper: