pics June 26 2006
Gardening Reference » Gardening in 2006
by woodchuck on June 27, 2006 03:13 PM
Here are some update photo's, and yes I know the weeds are winning.(for the moment)

http://s59.photobucket.com/albums/g292/woodchuck_photos/Garden%20June%2026%202006/?start=0
Any tips or suggestions are welcome as always.

by chrissy fair on June 27, 2006 03:40 PM
wow, your garden is just springing with edibles!!
Looks great!!
by johnCT on June 28, 2006 01:04 AM
Looks like you got TONS of space! The birdies are gonna love you.

* * * *
John - Zone 6

by Stuspot on June 28, 2006 03:23 AM
Your garden is so big!! And you have such a variety of just almost everything. Very nice.

by woodchuck on June 28, 2006 04:10 AM
johnCT; Here's what will fill the open spaces: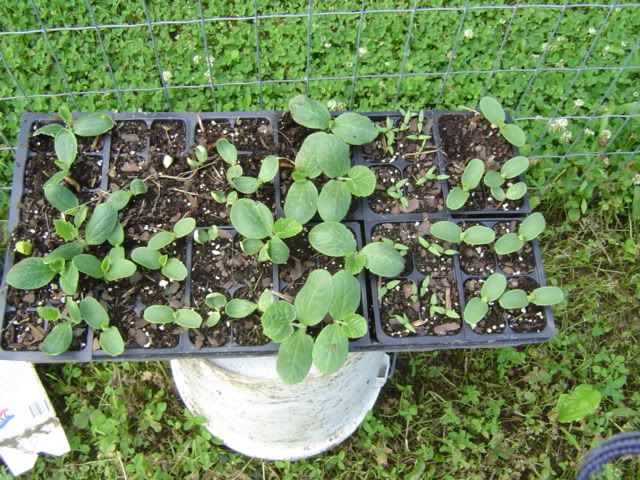 Green, orange, yellow zucchini, cantaloupe, watermelon, spaghetti and butternut squash, and jack-o-lantern pumpkin.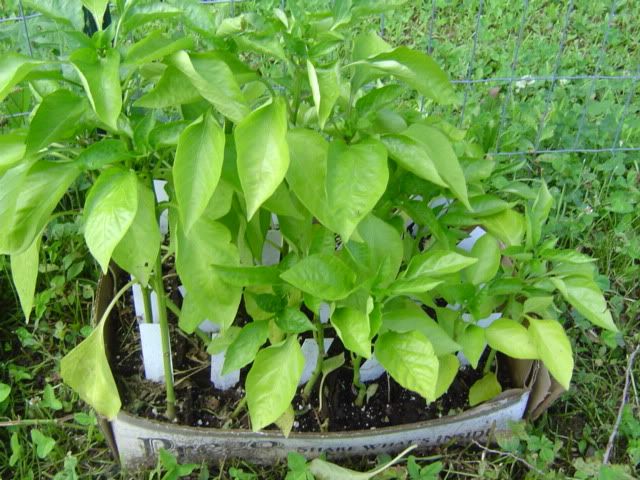 Green, red, yellow bell peppers.
Lots of room will be used for these, I'm just a little behind due to the first batch of seedlings not working out.
by LandOfOz on June 28, 2006 04:36 AM
What healthy and happy looking peppers! And you're garden looks awesome!
Sarah
* * * *

Sarah - Zone 5b/6
Search The Garden Helper: