Speedy seeds
Gardening Reference » Gardening in 2006
by woodchuck on June 21, 2006 03:21 PM
This flat was planted friday, now four days later look at these go.
Green, yellow, and orange zucchinni.
Squashes.
Cantaloupes, watermelons,
and something else, I didn't mark them, and who knows what the garden will look like now.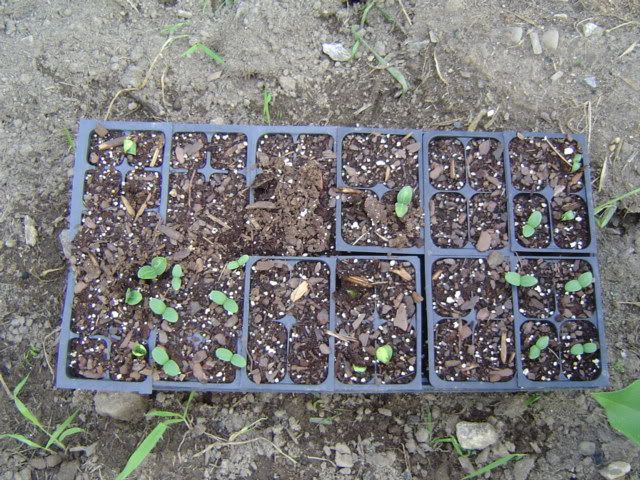 At this rate, one could say it's never too late to start over.
by Longy on June 21, 2006 05:40 PM
Cucurbits like these are really fast germinators in Summer. Also, beetroot, sweetcorn and radishes germinate like lightening once the soil is warmed.
You'll get an idea of which is which once the first true leaves develop a little.
* * * *

The secret is the soil.
Search The Garden Helper: