Catapillar
Gardening Reference » Gardening in 2005
by Sami on October 12, 2005 06:55 AM
Anyone know what these are? Someone told me that they look like catalpa worms but they don't really look like the pictures that I've found. These have been all over the road near my job but I see no Catalpa trees near.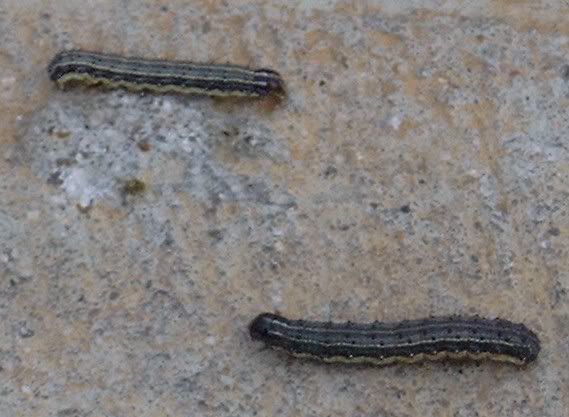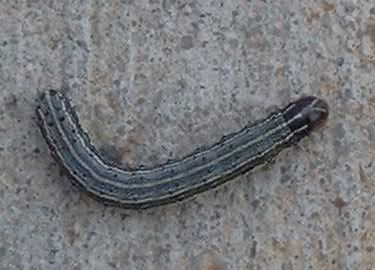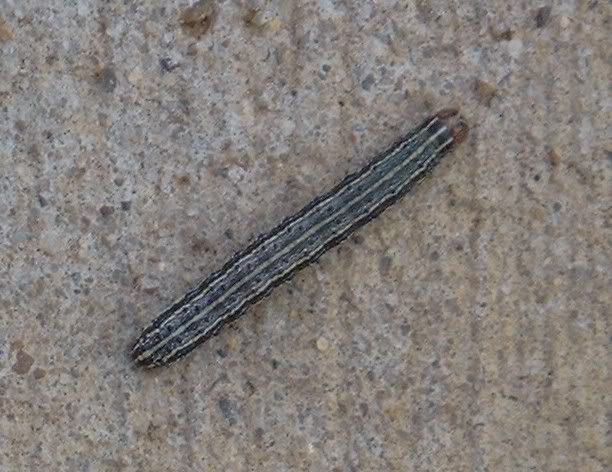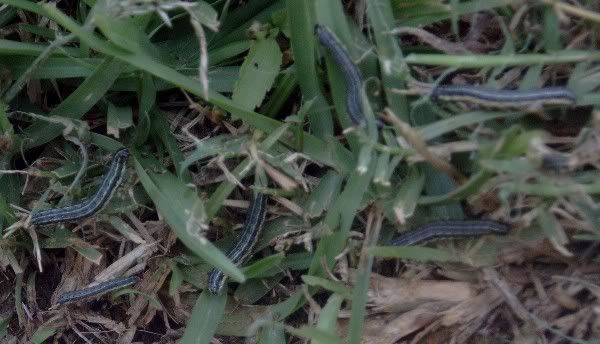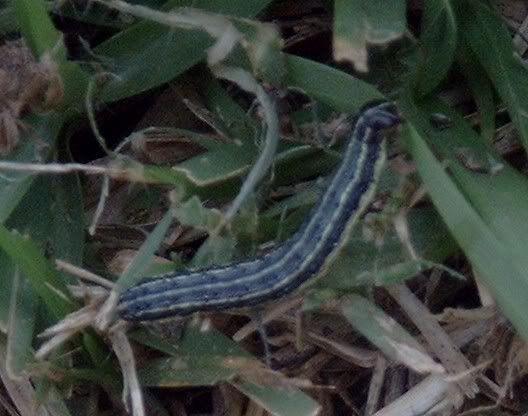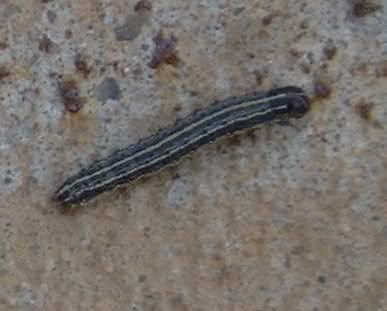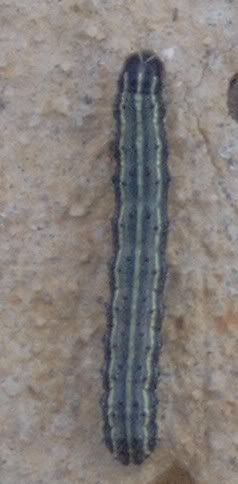 * * * *

Talentless but connected.
by melcon6 on October 12, 2005 06:48 PM
Hi Sami, it's so good to see you!
One of the catalpa caterpillars features is a rear horn which I don't see on any of these, the catalpa larva has two forms one is lighter with pinkish underside , the other darker like your pics but both forms have the rear horn.
What about a western tent caterpillar??
Whatever it is , it's nasty, huh? You got some awesome pictures of it!!!
* * * *

HAPPY BIRTHDAY CINDY!!!!!!!
by RugbyHukr on October 12, 2005 10:19 PM
reminds me of
tent caterpillars
* * * *

I love the sweet scents wafting in the breeze. I stop to admire the vibrant colors of all living things. And people think me odd. Then ODD I am!!!
http://community.webshots.com/user/flugnash
by Sami on October 13, 2005 07:40 AM
Yep, looks very much like tent caterpillars. However, there is no hair on the caterpillars that I took pictures of. And, in reading about tent caterpillars, they hair is a significant part of their defense. They are EVERYWHERE we step or look at work, like they are migrating somewhere. I could get some & keep them in a jar, to see what they turn into, but I wouldn't know what to do about feeding them....
Yeah, they're very icky, lol.
* * * *

Talentless but connected.
by The Plant Doc on October 14, 2005 07:11 PM
They look like an army worm, but the photo's are a bit dark and hard to tell the color
http://www.gaipm.org/top50/fallarmyworm.html
Here is a link, see if this it
* * * *

Mike Maier
aka
The Plant Doc
by Sami on October 15, 2005 08:54 AM
Plant Doc...that does look a lot like them only they weren't prickly at all. The pics I posted are nearly exactly what they looked like. The color was hard to describe, kinda greenish blue/grey...
But, the fall army worm sounds like what I saw. I'm going to go out & take another look at them this weekend to see if they are still there and if they've gotten any bigger.
* * * *

Talentless but connected.
Similar discussions:
Search The Garden Helper: