What the heck is this!?!?!?!?!?
Gardening Reference » Gardening in 2005
by hisgal2 on June 19, 2005 01:39 AM
I found this today while I was weeding. It's on a grape vine leaf. I looked all over the rest of the vines and this was the only leaf that had it...BUT...I have tons of leaves with holes in them. Maybe caused by this???
This is the top side of the leaf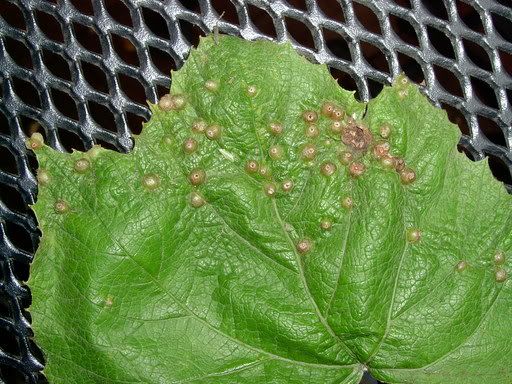 And here is the under side of the leaf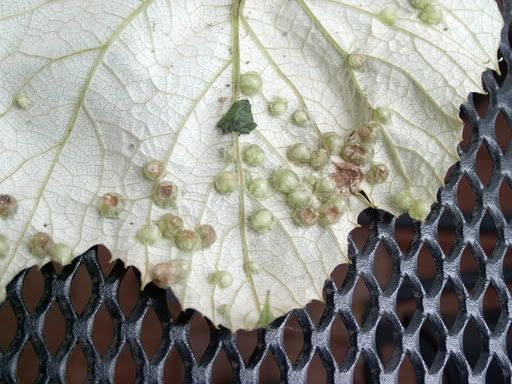 * * * *


by MaryReboakly on June 19, 2005 02:06 AM
It looks like it might be
Grape phylloxera
* * * *


by Longy on June 19, 2005 02:54 AM
I'd reckon you're right Mary. The holes in the other leaves are unlikely to be from this though. They'll be some small chewing insect and probably aren't doing any real damage. Unless you need the leaves for something like making dalmardies. You did the right thing pulling the affected leaf off. Maybe burn it. Just keep an eye on the vine and watch for further infestation. Pull any more off the plant too. Ugly stuff innit!
* * * *

The secret is the soil.
Search The Garden Helper: