Kale
Willy's Place » Wallpaper of the Day
by Bill on February 29, 2004 01:59 PM
Flowering Kale
(Brassica oleracea)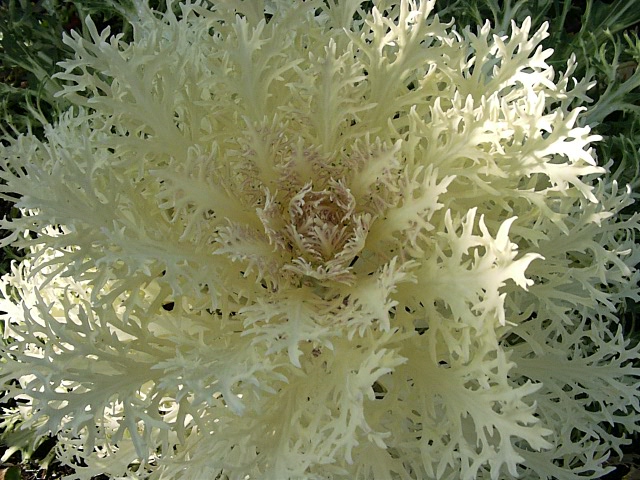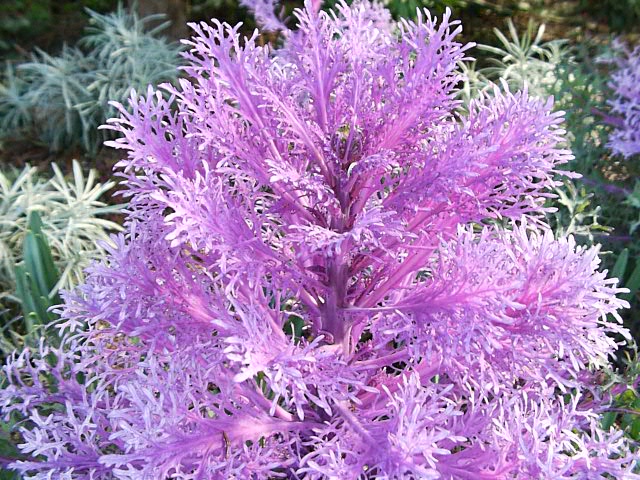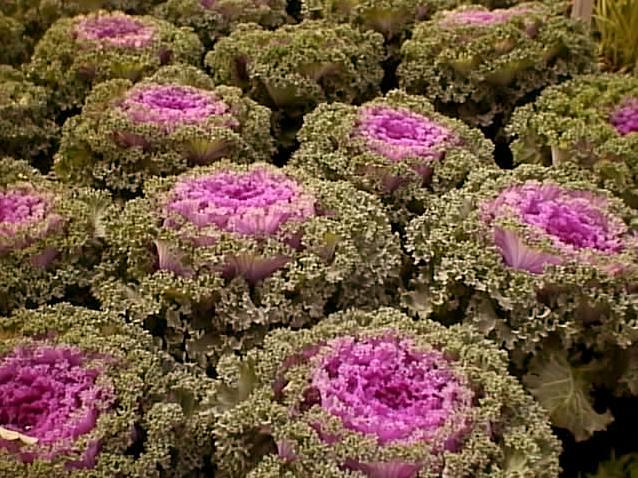 by Jillie on February 29, 2004 04:22 PM
Those colors are stunning, Bill!

One of our Kale is blooming as I type this......
* * * *


by rue anemone on February 29, 2004 04:28 PM
Those are beautiful.
I have never planted one of those, always wanted to. Maybe this year I just will!
* * * *


by weezie13 on February 29, 2004 05:19 PM
I LOOOOOOOOOOOOOOOOVE THAT ONE IN THE MIDDLE!!
Awesome color!!!
(the top ones pretty cool too)
Weezie
* * * *
Weezie
Don't forget to be kind to strangers. For some who have
done this have entertained angels without realizing it.
- Bible - Hebrews 13:2



http://photobucket.com/albums/y250/weezie13/
by catlover on February 29, 2004 06:49 PM
Hmmmm I wonder what the growing conditions are?


I have seen the varieties in the last 2 pix around here but the white one is awesome. Albino Kale..
* * * *



by loz on February 29, 2004 07:15 PM
Wow, they are really great pics.....amazing color in the second one......it's really beautiful.
Search The Garden Helper: