A Little Touch of Spring
Willy's Place » Wallpaper of the Day
by Bill on February 26, 2004 02:01 PM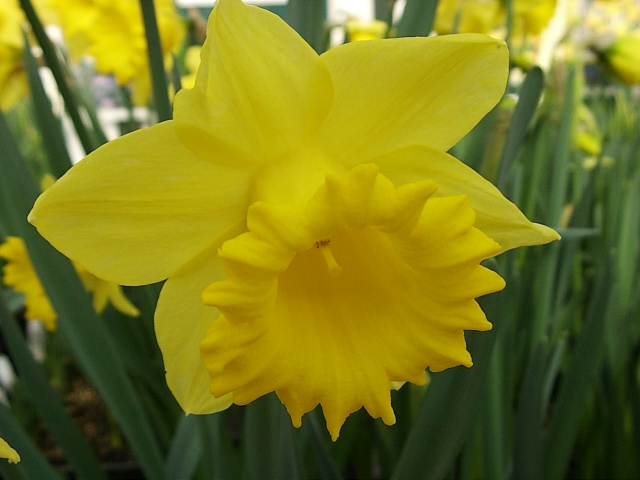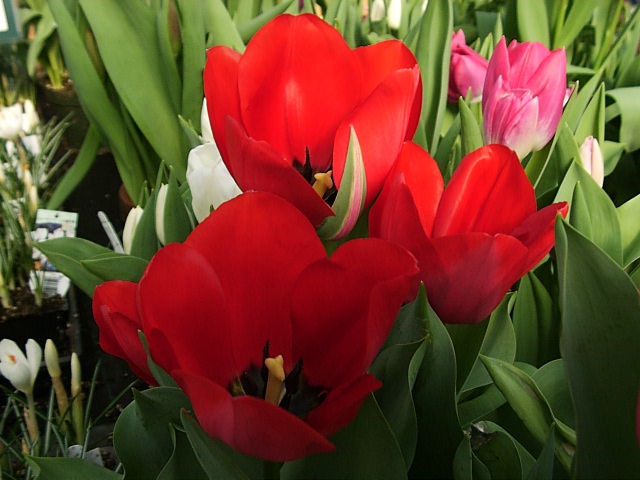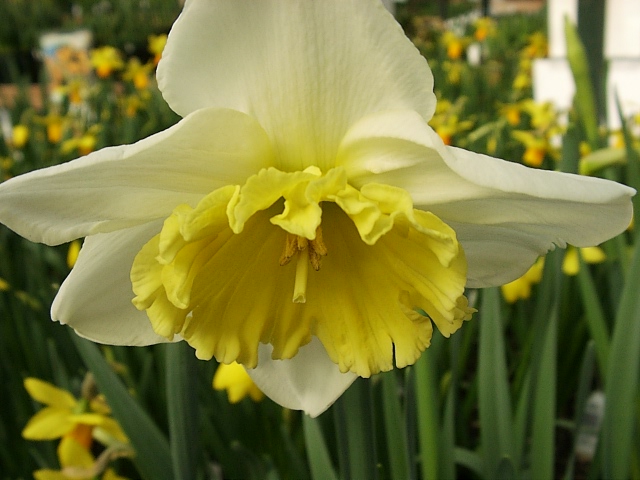 by Phil and Laura on February 26, 2004 02:26 PM
Nice pix Bill, can't wait!

by catlover on February 26, 2004 05:31 PM
Thanks Bill for the pix....that is exactly what my daffodils look like right now....I have the 3rd pix...

...my crocus aren't blooming yet but the leaves are poking through....just getting ready...

I have plucked 25 daffy's already.... sharing them with my mom and daughter and if this rain would stop I have a bunch more coming!!!!

It was pretty funny watching my daughters reaction when she walked into her room and found a vase full next to her bed. "Where did these come from"..."you grow those"....
Have a great day! Catlover

* * * *



by scarlet begonia on February 26, 2004 06:27 PM
Wow Catlover,
Lucky you! My daffys are just starting to poke leaves out of the ground. I'm excited and cant wait!
* * * *

Once in a while you get shown the light
In the strangest of places if you look at it right
by weezie13 on February 26, 2004 08:08 PM
Lucky all of you,
Mine are still buried in the backyard
under alot of snow!!!




* * * *
Weezie
Don't forget to be kind to strangers. For some who have
done this have entertained angels without realizing it.
- Bible - Hebrews 13:2



http://photobucket.com/albums/y250/weezie13/
by loz on February 26, 2004 08:12 PM
Beautiful, you know my dad had me help him plant daffodils when we first moved over here when I was 7. We planted them in my section of the garden and they still come up every year....Last year he cut them all for me and brought them over.....he's so sweet....
by Jiffymouse on February 26, 2004 11:46 PM



Similar discussions:
Search The Garden Helper: