Mystery bug
Gardening Reference » Gardening in 2004
by Sami on August 17, 2004 01:15 AM
This bug isn't causing me any problems (that I know of, LOL) but found it wondered if anyone recognized it.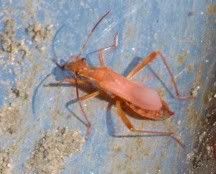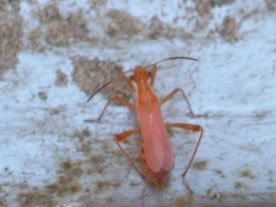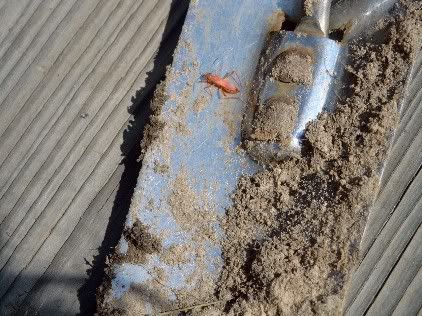 * * * *

Talentless but connected.
by Buglady on August 20, 2004 02:15 AM
Hmm.. well looks to be a true bug (in order Hemiptera) but with out seeing it up closer its hard to tell. Many feed on plant sap while other can be predatory on other insects. Their mouths are like straws and they suck fluids threw them.
* * * *


The Buglady
Suzanne Wainwright-Evans,
www.bugladyconsulting.com
Educating the world... one bug at a time
Similar discussions:
Search The Garden Helper: