Tiny Anthurium blossom
Gardening Reference » Gardening in 2006
by Patty S on September 27, 2006 12:13 PM
Is anyone else growing Anthuriums? My plants seem happy enough, but...
The last time this one bloomed, the blossom was 3 times bigger than this... (almost the size of the larger leaves.) This time it's only about as big as a 50 cent piece!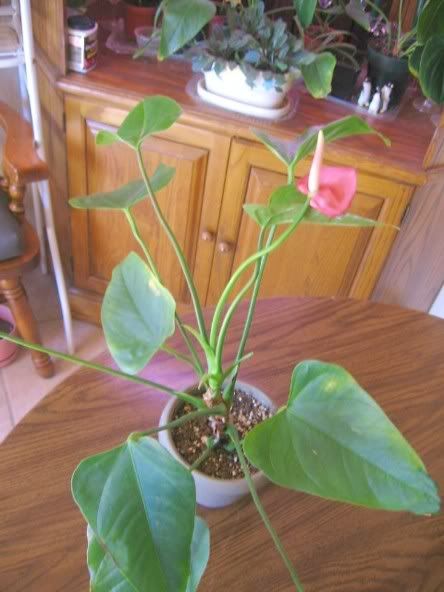 9/23/06
What happened?

(I have no idea why it looks larger in this photo than it really is... I wish my camera would do that with my other flowers!)
* * * *


by joclyn on September 28, 2006 12:54 AM
i had an anthurium once...such a lovely plant (i kicked myself when it died...once too many times letting it get too dried out)

i think the flowers will get a little bigger as they grow - not sure about that, tho...it's been a while since i had it...
Search The Garden Helper: