Columbines... (Aquilegia spp.) Part 3
Willy's Place » Plant Pictures and Profiles
by Bill on May 05, 2004 05:15 PM
One of the things I like about Columbines is their ability to re-invent themselves by self hybridization...
Plant a few different varieties and you may be very surprised at what future seedlings may look like!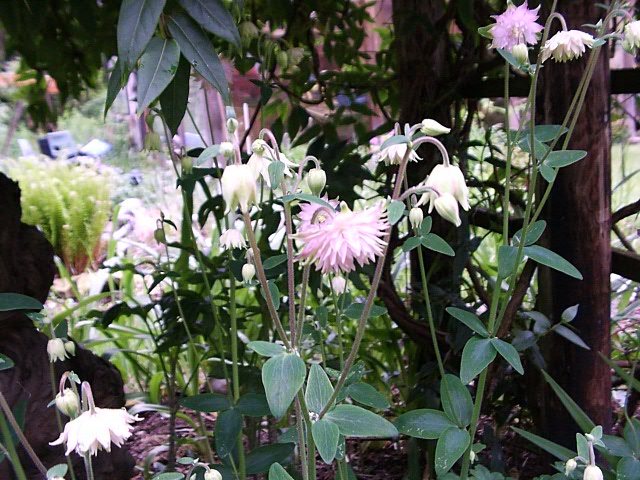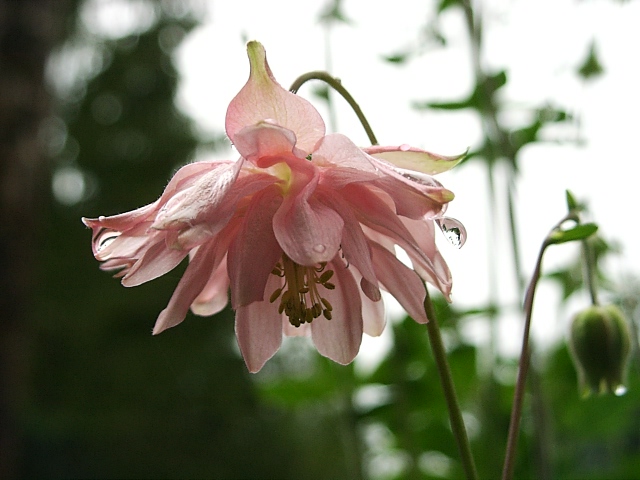 Red Columbine
Aquilegia formosa
This is a native plant in this area, and the only Columbine I have which isn't a hybrid.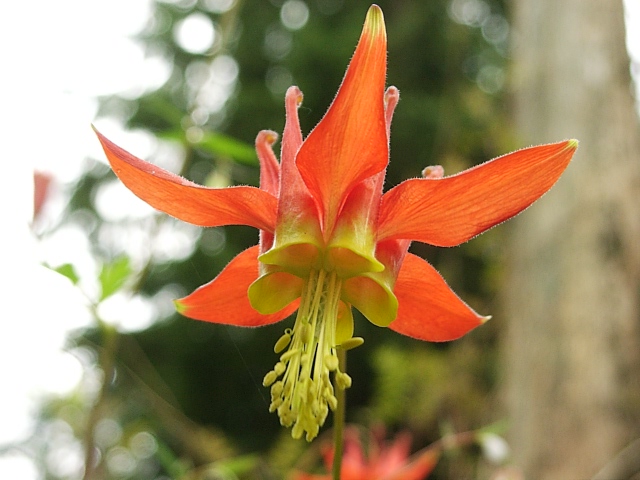 Care and Cultivation of Columbines
(Aquilegia sp.)

More Cedar Hill Columbines
Some more Cedar Hill Columbines
Even more Cedar Hill Columbines
These are Cedar Hill flowers!
by plants 'n pots on May 05, 2004 09:14 PM
Great pictures of very pretty plants!
I planted 3 columbines right after the shootings at the high school in Columbine - it was the least I could do in memory of those who didn't make it.
Only 2 came back this year. I will probably buy more soon.
* * * *


Lynne's knitting journal
"I'm spayed, declawed, and housebound - how's YOUR day going???"
by ashbyking on June 03, 2004 10:51 PM
I planted my mixed columbines from seeds three years ago. Last year I gave the colors I wasn't as fond of away to friends. This year they're in full bloom but the largest one have fallen over from the center out. Can I do something to prevent them toppling? I 'd like to keep the colors that I have. Do I divide them?
by Bill on June 04, 2004 03:25 PM
You can add a couple small stakes close to the base of the plant and use string to "corral" the flowers and hold them upright.
Columbines can be divided by hand or with a small knife in the Spring or Fall. (You'll probably be wise to wait until Fall now)
Remove the spent flowers promptly for the sake of the plants vitality and to prolong its life span unless you are hoping to harvest seeds or choose to let them self seed Keep in mind that any seeds that are produced, are very unlikely to be true to the original flower colors.
Similar discussions:
Search The Garden Helper: