Hellp, what is that???
Gardening Reference » Gardening in 2006
by tppc on August 22, 2006 10:24 AM
Hi, can someone tell me the name of this? and needs of the plant?
Tks foor all
web page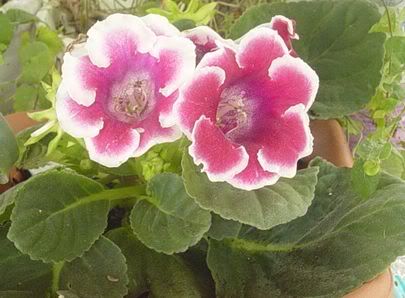 * * * *
Teresa
by 2 many plants on August 22, 2006 10:55 AM
looks like a African Violet to me.
by TulsaRose on August 22, 2006 11:07 AM
I think it is probably a Gloxinia, a relative of the African Violet. This website will give you lots of tips and information...
Florida Plants.
* * * *
Rosie z7a


by tppc on August 22, 2006 11:25 AM
Tks for the information
* * * *
Teresa
Search The Garden Helper: