Corn & Canteloupes still going...
Gardening Reference » Gardening in 2005
by Meg on July 12, 2005 10:24 AM
I have a lot of this showing right now..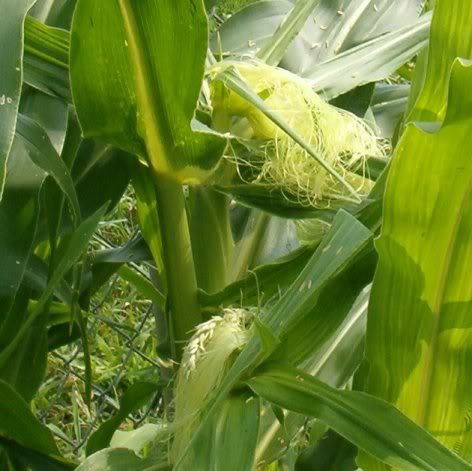 And a couple of these..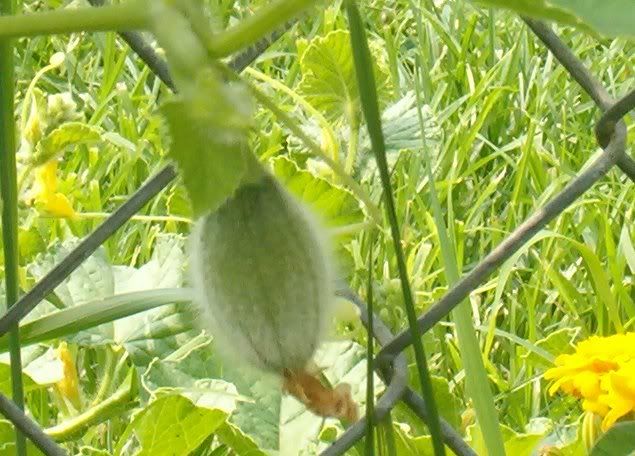 I sure do hope we actually get to eat some of these!!


Meg
* * * *


I reject your reality, and substitue my own!
My favorite digital camera photos that I took.
My family, garden, and a bunch of misc. photos!
by MaryReboakly on July 12, 2005 12:03 PM
Meg that's so cool! I was just telling my partner I wanted a cantalope 'tree'
* * * *


by tkhooper on July 12, 2005 06:56 PM
Way To Go Meg,

Look at you go. That is fantastic. I'm so suprised by what all you have managed to accomplish. It's been really facinating to watch your garden grow through the seasons. Keep up the good work.
by weezie13 on July 12, 2005 07:52 PM
Boy those are both lookin' good Meg...
Let me know when the corn is ready,
I'll be right down with my corn holders!!!

* * * *
Weezie
Don't forget to be kind to strangers. For some who have
done this have entertained angels without realizing it.
- Bible - Hebrews 13:2



http://photobucket.com/albums/y250/weezie13/
Search The Garden Helper: