Veggies are actually growing here..
Gardening Reference » Gardening in 2005
by Meg on July 05, 2005 10:43 AM
Ok, so there's some (not so obvious when I crop the photos) damage from beetles.. lots of holes are showing up on leaves again. *ugh* BUT.. these things are growing, and look mostly really awesome, IMO. Well, it's my first garden, so I can't help but be a bit excited.

One of the corn with tassel starting to show-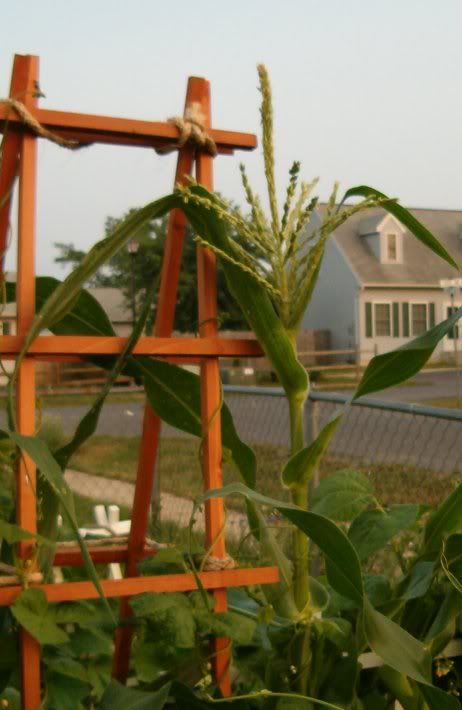 An actual almost cucumber!

Cayenne peppers-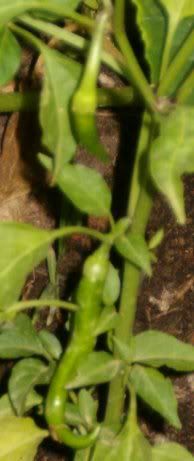 And a bell pepper is starting here too-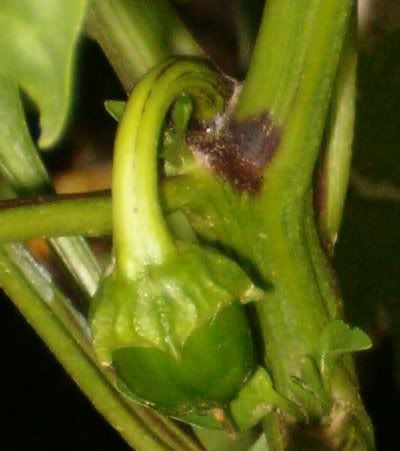 And my green beans are starting to get flowers!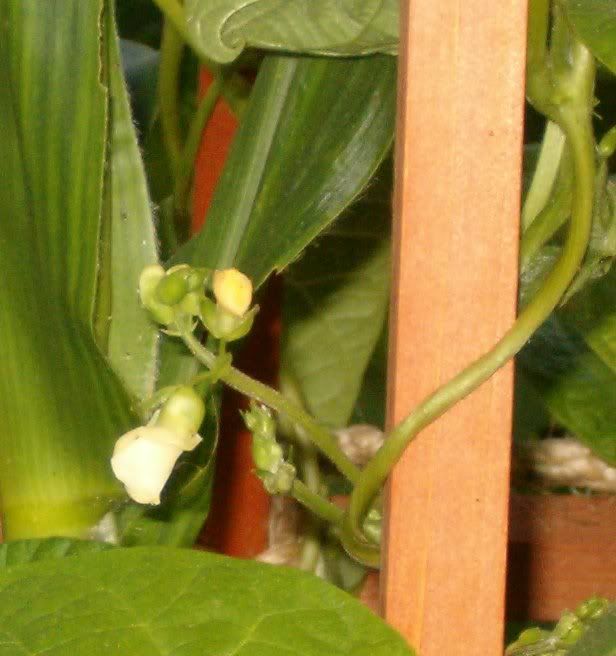 Ok, gushing over, for now....
Meg
* * * *


I reject your reality, and substitue my own!
My favorite digital camera photos that I took.
My family, garden, and a bunch of misc. photos!
by MissJamie on July 05, 2005 01:46 PM
wow those look great meg! I'm jealous! lol
* * * *

*~*Last night I played a blank tape at full blast. The mime next door went nuts.
*~*
http://www.imagestation.com/album/?id=2125497034
by tkhooper on July 05, 2005 06:35 PM
Hey I'd be gushing and doing the happy rubber chicken dance with feathers. Way to go Meg.
* * * *


by ninniwinky on July 05, 2005 10:12 PM
That looks fantastic Meg!!!! Way to go!!!!!!!!
by weezie13 on July 06, 2005 03:35 AM
Very proud of you Meg...
You've done very good!!!
Great lookin' plants, great lookin' fruits,
and they're all what they're supposed to be!!!


LOL!!!!
Isn't gardening fun...
I was eatin' peas this morning...
No camera or I'd post mine...
* * * *
Weezie
Don't forget to be kind to strangers. For some who have
done this have entertained angels without realizing it.
- Bible - Hebrews 13:2



http://photobucket.com/albums/y250/weezie13/
by RottieLover on July 06, 2005 05:02 AM
Looks great, you'll be enjoying them soon, I can just taste the peppers....
Search The Garden Helper: