Couple photos of some veggie babies..
Gardening Reference » Gardening in 2005
by Meg on May 03, 2005 01:11 AM
Ok, so my peppers look nothing like the ones that ritchie902 posted. Those looked amazing!! But, here's a couple of updated photos. I think I'm doing better this time around.
This is a cayenne pepper-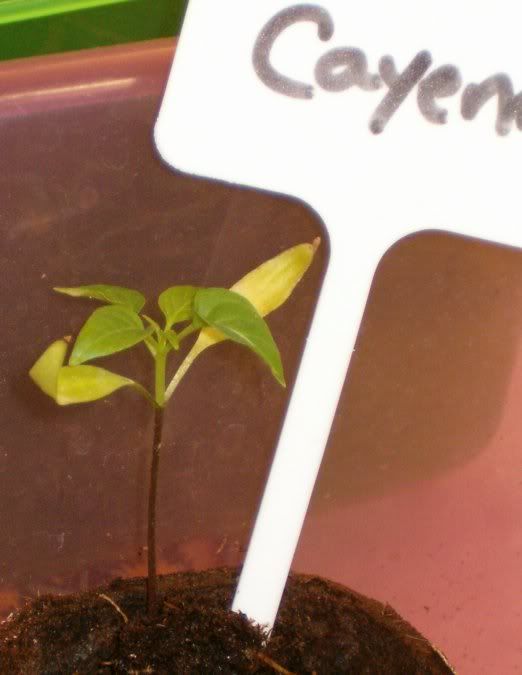 This is a bell pepper (and some broccoli)-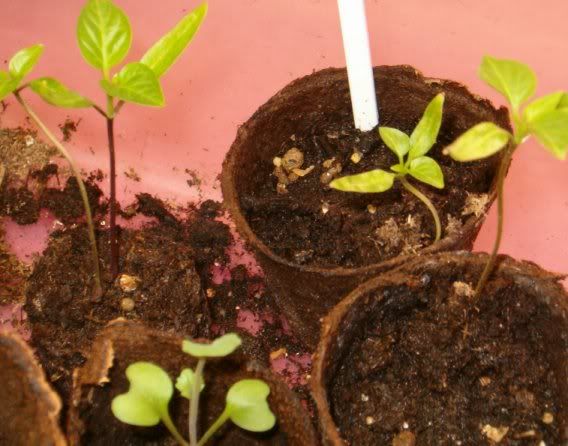 And here's a broccoli-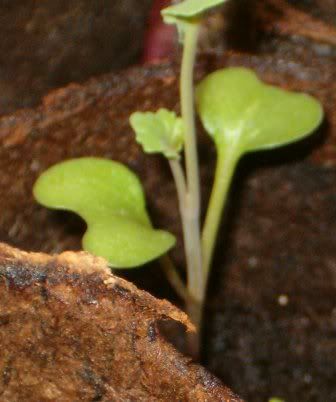 Not so leggy this time around.. finally!
Meg
* * * *


I reject your reality, and substitue my own!
My favorite digital camera photos that I took.
My family, garden, and a bunch of misc. photos!
by tkhooper on May 03, 2005 02:28 AM
Way to go Meg;
I love the idea of opening the crisper and finding my own veggies there.
* * * *


by Francine on May 04, 2005 06:58 AM
by Francine on May 04, 2005 07:05 AM
howdee!
thi year i did somethin i did last yr. :i ve put some brocoli,bean and corn(one sort in each bag) WELL I VE PUT IT IN A ZIPLOCK BAG. CAN YOU TELL ME WHEN TO TRANSPLANT IN A SMALL POT.
OH YA ALMOST FORGOT, had the stange ( hey i m crazy franny,you shouln t be suprinse of my ideas by now) idea of puting jiffys in a bag also and giving it neon light 8 hrs.,tomatoes are in them...is it ok or i should transplant it .
thanks a lot.
* * * *
http://photobucket.com/albums/d23/fv1962/
Search The Garden Helper: