Happy Holidays!
Willy's Place » Wallpaper of the Day
by Bill on December 24, 2003 01:16 PM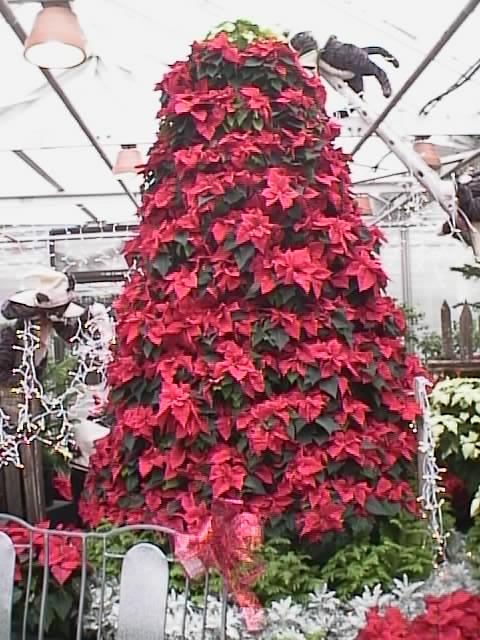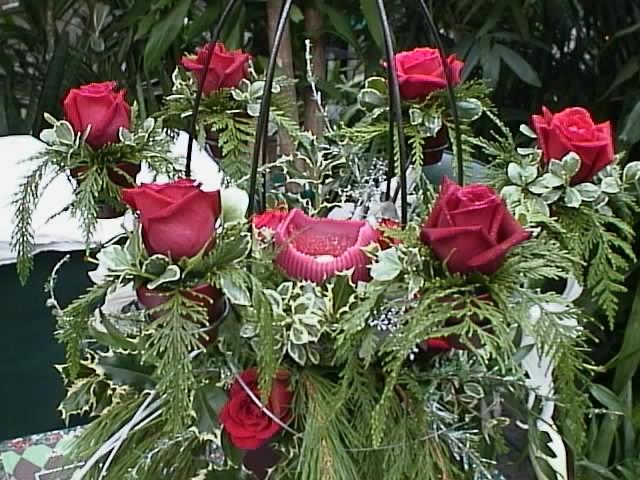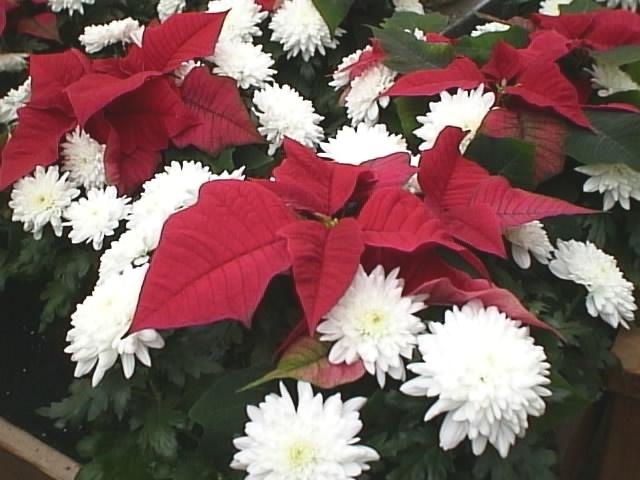 * * * *

by catlover on December 24, 2003 05:11 PM
Those are beautiful....is that a couple cats trying to make their way to the top of the tree?
Sneaky, sneaky!
Love the second one!
How did they make the tree?

Are they little individual pots maybe stuck through some wire to hold in place.(but that would be a pain to water)
Curious Catlover

* * * *



by Bill on December 24, 2003 05:27 PM
Uhhhhhhhhh..... to be honest, I really don't know how they made the tree. I think I always just assumed it was a plywood tree with pot holes cut in it, but a wire frame probably makes more sense. Next year I'll pay closer attention!
The tree was 12 feet tall... they were all 6" pot size Poinsettias.

* * * *

by Jiffymouse on December 24, 2003 05:37 PM
beautiful... i have seen poinsettia trees before and they always delight me!
by weezie13 on December 24, 2003 05:40 PM
I had some relatives get married
in between some of those "trees"
They were in a older Catholic
church and the trees were
almost to the ceilings!!!
Very Nice Bill!!!
Weezie
* * * *
Weezie
Don't forget to be kind to strangers. For some who have
done this have entertained angels without realizing it.
- Bible - Hebrews 13:2



http://photobucket.com/albums/y250/weezie13/
by jc2weho on December 24, 2003 07:55 PM
Great Photos, Thanks Bill!
* * * *

by PeppermintLily45 on December 24, 2003 09:44 PM
Beautiful flowers Bill.
Thanks again for sharing these pictures.
Tam

* * * *

by loz on December 25, 2003 03:06 AM
Wow, excellent pics bill!!! I love them!! And if I don't talk to anyone tom. then I hope you all have a great christmas....I'm going to try to sneak a little time on here though!!!!
Search The Garden Helper: