Fuchsias
Willy's Place » Plant Pictures and Profiles
by Bill on June 18, 2004 07:59 PM

Fuchsias
How to grow and care for Fuchsia plants
Fuchsia 'Blue Satin'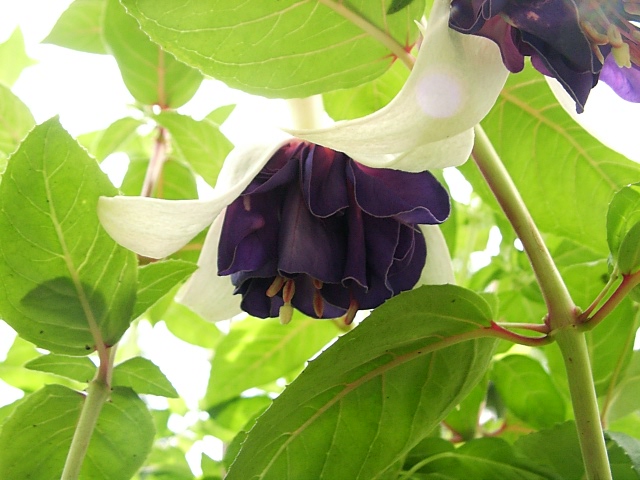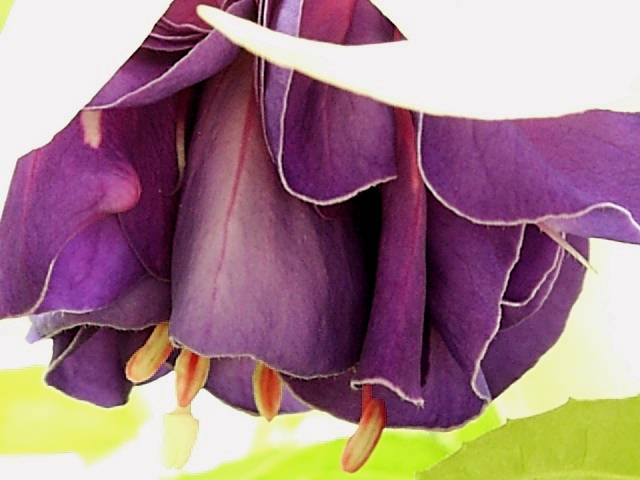 These are Cedar Hill flowers!
* * * *

by afgreyparrot on June 19, 2004 02:38 AM
* * * *



Buckle up! It makes it harder for the aliens to suck you out of your car!
by Sami on June 19, 2004 05:08 AM
They sure are! I had to show them to my husband, who doesn't even care about plants/flowers. They look like an orchid. Very pretty.
* * * *

Talentless but connected.
by catlover on July 21, 2004 07:42 AM
I personally think Fuchias are one of the best looking flowers! My parents used to have a double trailing Indian maiden which was a real deep pink.....absolutely beautiful.



* * * *



by shamrock316 on December 07, 2004 05:53 AM
Fuschias are my favorite plant to get in the summer to put on the porch. I haven't gotten one in awhile though. Actually, I haven't seen any around here the last few years. (but I did not go to the greenhouse we went to before) They are about the most beautiful plants I have ever seen. I LOVE THEM!
BUT I have never seen a purple one like the picture you have shown. I bet in real life it is breathtaking.
When I had them on the porch that summer, they did much better when it started getting colder at night, or whenever we would have a "cold spell" in the spring. They didn't much like the hot weather.
Leslie

* * * *
If you find yourself banging your head against a wall, then maybe you missed the door.
by Nako on December 19, 2004 08:10 AM
I used to deal with these a lot at work

It was really weird, cuz if you accidently touched the flowers, they'd leave a sticky layer of stuff on ur skin o.O So ya, after 8 hours of carrying pots of those around, the entire underside of my arms, neck, chest and shirt was covered in sticky
~Phoebe
* * * *
Nako's Webshots!


by Bids on August 25, 2005 03:06 AM
Hi Bill
Im bids from South Africa, i would really like the Fuschia blue sating as a buton if u don't mind and it's not in use.
Thanx

* * * *
Lack of space never stopped a serious gardener.

Search The Garden Helper: