fuzzypictureofacurrant plantforweezietosee
Willy's Place » Wallpaper of the Day
by Bill on December 07, 2003 06:32 PM
This isn't a great picture, but it gives a vague idea of what the plant looks like. I'll try to get a better pix next Spring! My wildflower book doesn't list hardiness zones, but it was 20 below zero for 2 weeks one year, so I guess it's pretty darn hardy! I find them growing in full sun and in deep shade. They are very drought tolerant.....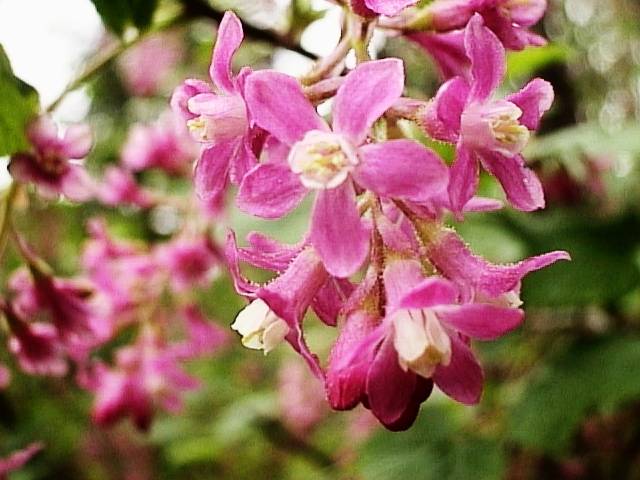 These are Cedar Hill flowers!
* * * *

by catlover on December 07, 2003 06:36 PM
Wow and what a mouthful.Ha Ha!

* * * *



by Jillie on December 07, 2003 06:41 PM
Fuzzy or not....beautiful!

* * * *


by weezie13 on December 07, 2003 07:02 PM
Mouthful ain't the word,
but what a very pretty plant!!!!
Understory plant??
Full sun??
Wow, what a pretty bush........
I would think that would be a pretty
bush to have in a landscape if it was
prunable???? Smaller size....
I have wild currants here but I don't
remember such a pretty flower.......
THANKS FOR THE PICTURE!!!!!!!!!!!!!!!!!
Weezie
* * * *
Weezie
Don't forget to be kind to strangers. For some who have
done this have entertained angels without realizing it.
- Bible - Hebrews 13:2



http://photobucket.com/albums/y250/weezie13/
Search The Garden Helper: