Three views of my view
Willy's Place » Wallpaper of the Day
by Bill on November 27, 2003 01:06 PM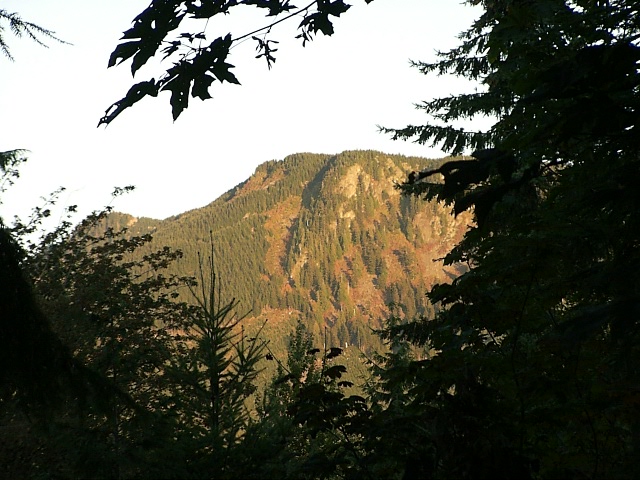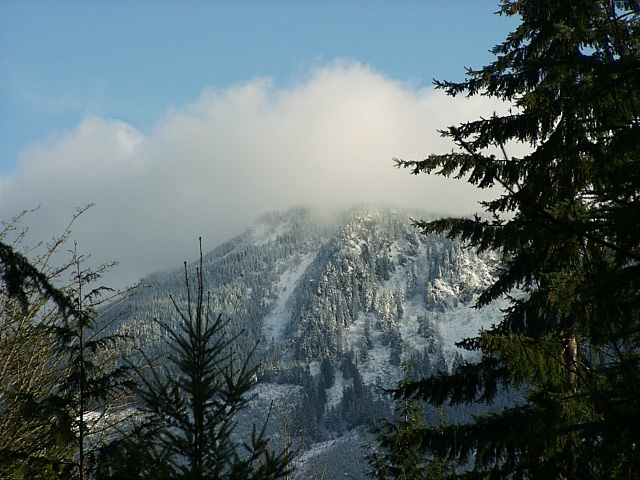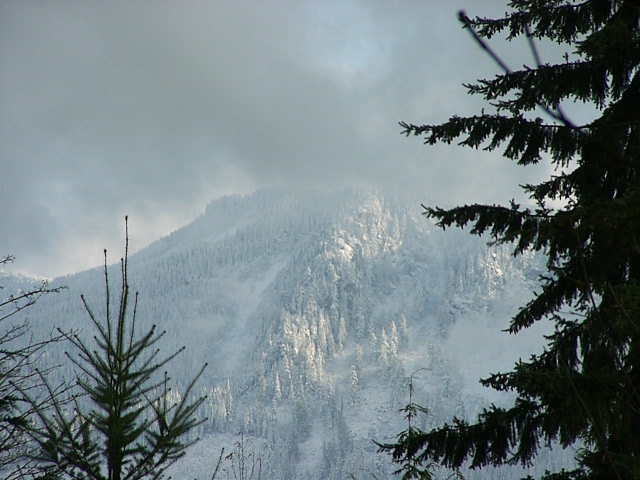 * * * *

by GizmO on November 27, 2003 02:20 PM
WOW nice view. Can u see this from ur house?
Dont get anything like that round here... suffolk is very flat

dan
by Bill on November 27, 2003 02:28 PM
Hi Dan!
Yes, that's the view from my porch! Terrible, isn't it?

* * * *

by loz on November 27, 2003 02:54 PM
Bill I like the first one, the other 2 views of the mountain look too cold....lol

And England is very flat really, not a lot of big mountains like we have everywhere over here....When I went to michigan to see my brother it was too flat, I never thought I'd miss mountains until I left the area....I live in an area that is surround by very big mountains....not very good in the winter, for driving, but beautiful nonetheless.
by catlover on November 27, 2003 06:51 PM
I'm soooooo jealous!!!!
Sure is nice to know there are still places like that around which are not being torn out for homes.
You are very lucky to be living in such a dreamy area! Thank you for sharing your bit of heaven with all of us!

Happy Thanksgiving everyone!

One jealous Catlover


* * * *



by Jillie on December 08, 2003 05:09 AM
Hey Bill,
I was viewing that beautiful mountain again. What is it called?
Thanks!

* * * *


by Bill on December 08, 2003 05:54 AM
Technically, that is Mt. Haystack, but I prefer to refer to it as "my mountain"

Wanna know the worst thing about that mountain? When I sit in front of the wood stove, watching the flames dance.... that is right in the backgound! Ruins the whole mood, don't ya think?
* * * *

by jc2weho on December 08, 2003 06:30 AM
Ba ha ha ha ha ha! Kill me

with some more mood!
* * * *

Search The Garden Helper: