cherry trees
Gardening Reference » Gardening in 2006
by shareenie27 on April 01, 2006 02:13 AM
Let me start off with, Im glad to be here and hello from NJ. Had this cherry tree for a at least 4 yrs, only had a few cherry, last year none, anyone know the reason why. It does bloom real pretty. Think its a bing cherry, not really sure, dark cherry's it use to have. Help!

* * * *
shareenie27

by weezie13 on April 01, 2006 02:16 AM
Shareenie27,
Welcome to The Garden Helper's Forum.......
We are very glad you found us...
I just wanted to let you know I was going to move your post into PLANTS AND FLOWERS SECTIONS,
I think you'll get better responses' in to that section better..
* * * *
Weezie
Don't forget to be kind to strangers. For some who have
done this have entertained angels without realizing it.
- Bible - Hebrews 13:2



http://photobucket.com/albums/y250/weezie13/
by MistyF on April 01, 2006 08:26 AM
Does it need another cherry tree to act as a pollinator maybe. Some varieties do, and some don't.
by peppereater on April 02, 2006 01:14 AM
I'm thinking the Bing does need another pollinator, at least somewhere near in the neighborhood. Also, a late frost can wipe out the fruit.
* * * *

Dave
Even my growlights are getting restless!
by bettyboop1948 on April 21, 2006 09:18 PM
You should have another cherry tree,I had one and it did the same thing,had it for 4 years and each year had just a few cherrys not much to chat about, so i would say get another one.
bettyboop1948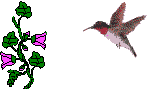 by RugbyHukr on April 21, 2006 10:04 PM
cherries fruit better with small amounts of water
make sure to not overwater
* * * *

I love the sweet scents wafting in the breeze. I stop to admire the vibrant colors of all living things. And people think me odd. Then ODD I am!!!
http://community.webshots.com/user/flugnash
Similar discussions:
Search The Garden Helper: