Only Orchids
Willy's Place » Wallpaper of the Day
by Bill on November 03, 2003 01:51 PM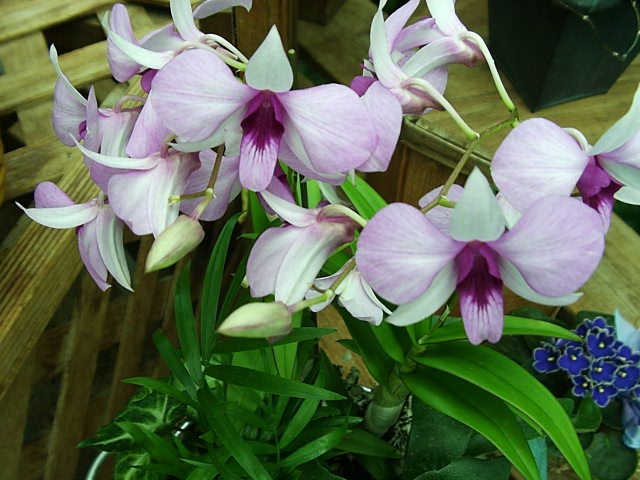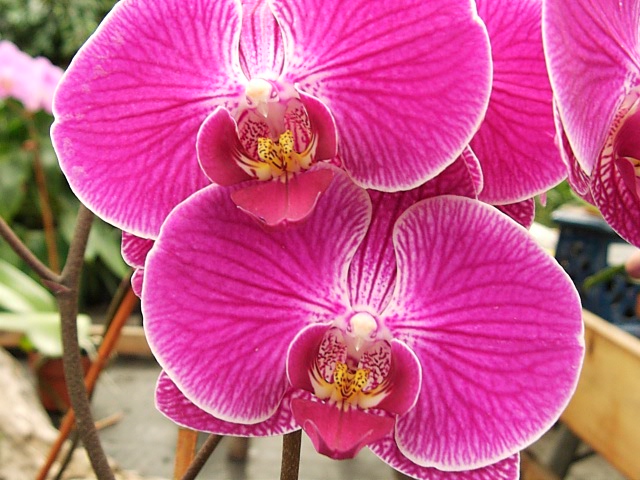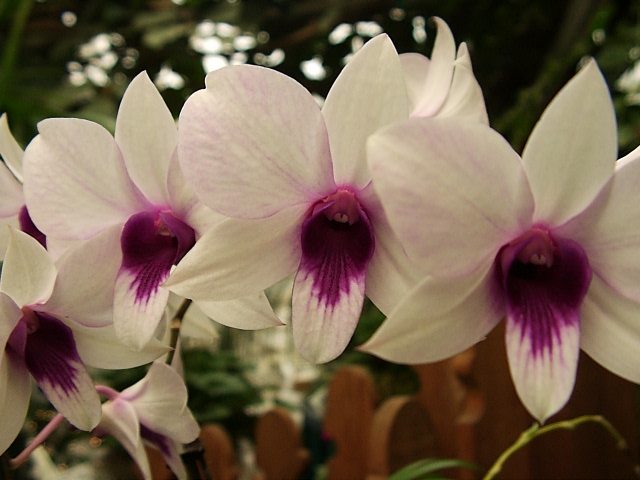 These Orchids were photographed at a local nursery. Unfortunately, I don't know their names....

* * * *

by weezie13 on November 03, 2003 02:06 PM
WOW!
Those are some beauties!!!
Maybe our new members Dawn and Skip
can help us out with the names!!



You had one other orchid too we
couldnt' find the name to too!!
Got that one still???
Weezie
* * * *
Weezie
Don't forget to be kind to strangers. For some who have
done this have entertained angels without realizing it.
- Bible - Hebrews 13:2



http://photobucket.com/albums/y250/weezie13/
by papito on November 03, 2003 04:32 PM
middle picture looks like
Dendrobium phalaenopsis "Dawn".
* * * *


Amor est vitae essentia.
Love is the essence of life.
by catlover on November 03, 2003 05:34 PM
That was pretty ironic....ask Dawn about a variety called Dawn.

Those are beautiful!!!!

* * * *



by Dawn Marie on November 03, 2003 08:19 PM
Hey All!

The first and third pictures are Phal type Denrobiums. Just in case you don't know the difference...a Phal type blooms from the top of mature growth, with a long spike that has buds along it. The nobile types bloom all along the cane from each internode. There may be more than one bloom at the internodes but they don't send out a blooming spike. The middle picture is a Phaleanopsis. All 3 pics are of complex hybrids and it would be impossible to come up with a cultivar name without a tag. Hope this helps some!
Dawn and Skip

* * * *
Practice random acts of kindness, and senseless acts of beauty....

Similar discussions:
Search The Garden Helper: