Wintertime Berries
Willy's Place » Wallpaper of the Day
by Bill on November 02, 2003 04:52 PM
Cotoneaster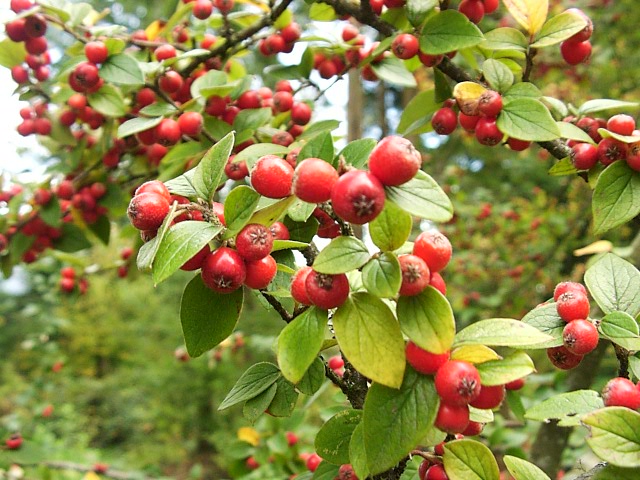 Pyracantha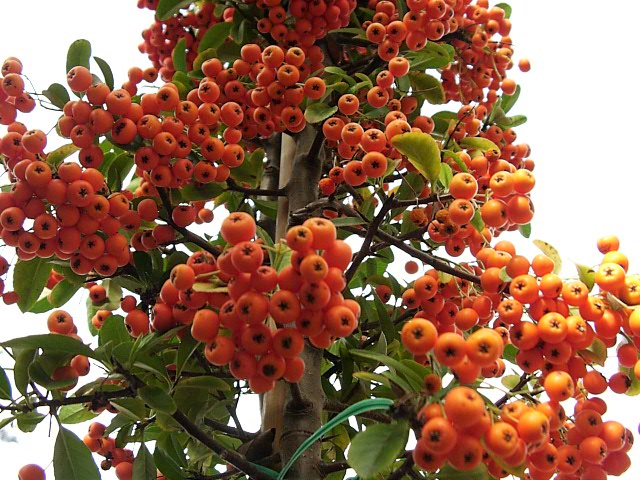 Beauty Berry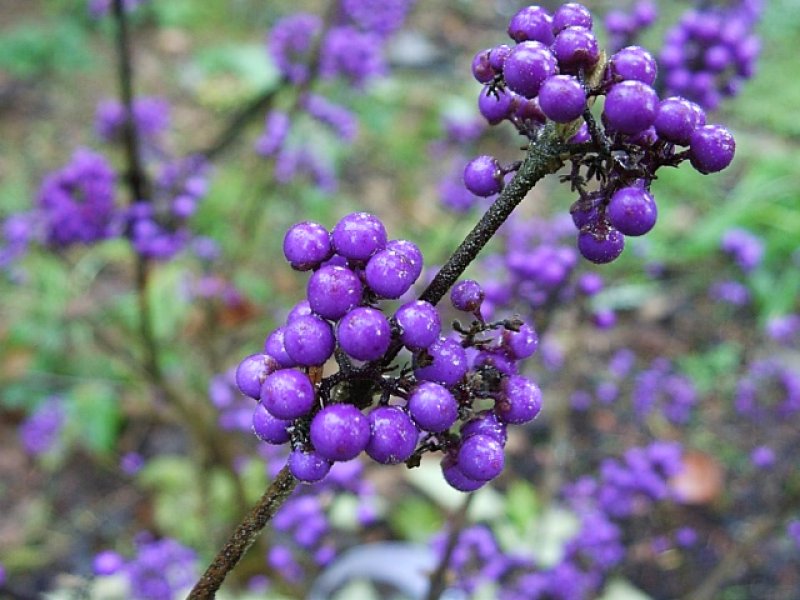 <img border="0" alt="[clappy]" title="" src="im/graemlins/clappy.gif" />


* * * *

by weezie13 on November 02, 2003 05:28 PM
I think those Beauty Berries are
just breath takingly beautiful!!!!
There's a saying I read somewhere's,
I think someone had it as their little
saying at the bottom of their post,
That said something to the effect of......
"God gets really upset, when you
don't notice the color purple"
*Anybody who knows that one, please,
feel free to correct me*
I thought that was cute!!
Thanks for the purple, and the orange
and the red!!!
Weezie
* * * *
Weezie
Don't forget to be kind to strangers. For some who have
done this have entertained angels without realizing it.
- Bible - Hebrews 13:2



http://photobucket.com/albums/y250/weezie13/
by barleychown on November 02, 2003 07:24 PM
Hey Bill...is the middle one a tree? I have a tree here with berries like that, and I've been wondering what it is.

* * * *


We do not see things as they are, we see things as we are.
by catlover on November 03, 2003 12:32 AM
I have the 2nd pix but it is a bush. They can get very tall(don't know about tree size

) but depends on the trimming you do! I like to thin mine out with a lot of layering!!! Be careful they have some good size thorns!


* * * *



by loz on November 03, 2003 02:21 AM
Bill, I love the colors in these pics....especially on the beauty berry!!! That purple is very pretty!

by njoynit on November 05, 2003 10:16 PM
I have beauty berry in my yard in varouis places and have youpon holly along fence row.i like the youpon holly.in the fall its new growth is purpleish& the berrys look good and the birds eat on them
* * * *


I will age ungracefully until I become an old woman in a small garden..doing whatever the Hell I want!
http://community.webshots.com/user/njoynit03
http://community.webshots.com/user/njoynit
http://photos.yahoo.com/njoynit03
Search The Garden Helper: