Really Red
Willy's Place » Wallpaper of the Day
by Bill on October 18, 2003 01:35 PM
Rose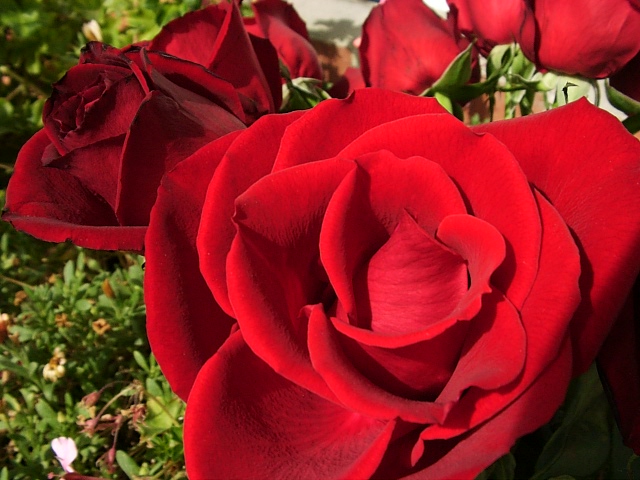 Gloxinia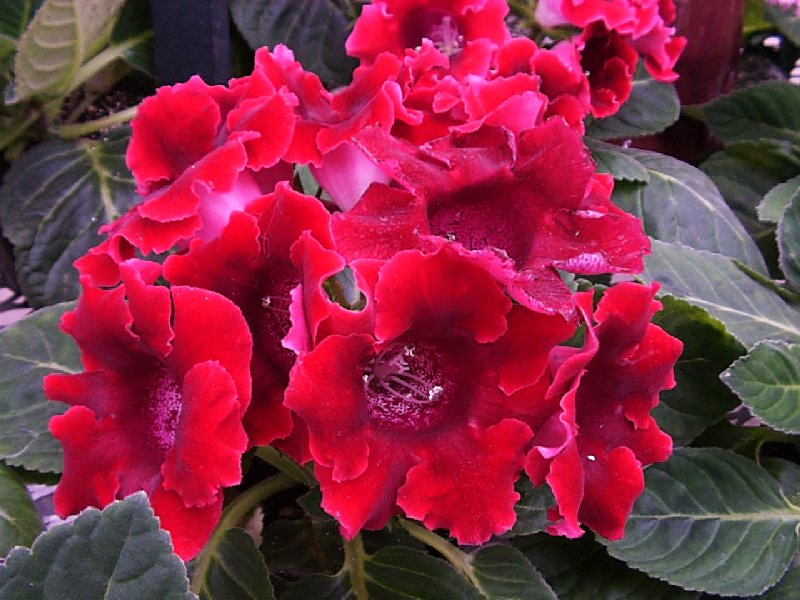 Camellia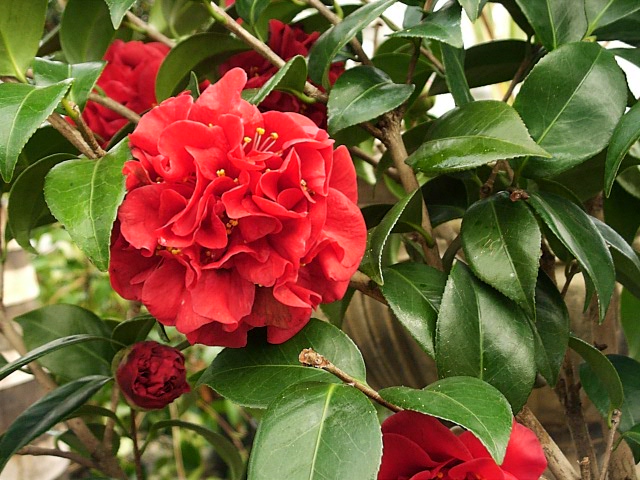 * * * *

by weezie13 on October 18, 2003 04:52 PM
Bill,
I would have gotten the first two,
but not the third one.
Very pretty!!
I have a gloxinia. Mine's bright pink.
Isn't there two kinds of those???????
One like a hardy one and one that's an indoor one?
Just curious??
Weezie
* * * *
Weezie
Don't forget to be kind to strangers. For some who have
done this have entertained angels without realizing it.
- Bible - Hebrews 13:2



http://photobucket.com/albums/y250/weezie13/
by loz on October 19, 2003 06:45 AM
Bill, how did you know red is my fav. color???


Great pics....can never get tired of looking at pretty flowers.

by njoynit on October 22, 2003 05:21 PM
I grow camillia thats a nice shot of the double type bloom.have wondered what looked like close up.
mines the same color but is that one that beguins with "s" mind is blank right now.its covered in buds...can't wait for dec to get here...it blooms till bout april
* * * *


I will age ungracefully until I become an old woman in a small garden..doing whatever the Hell I want!
http://community.webshots.com/user/njoynit03
http://community.webshots.com/user/njoynit
http://photos.yahoo.com/njoynit03
by Jiffymouse on October 22, 2003 05:48 PM
Very Beautiful and Inspiring for my yard work next spring...
Search The Garden Helper: