Grandma's Recipe for Fruit Pizza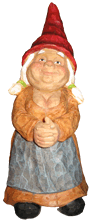 Fruit Pizza Ingredients
CRUST:
1 Cube Butter (½ Cup), softened
½ Cup Vegetable Oil
1 Egg
2 ¾ Cups Of All Purpose Flour
½ Cup Powdered Sugar
¼ Cup White Sugar
½ Tsp. Baking Soda
½ Tsp. Cream Tarter
½ Tsp Vanilla
Dash Of Salt
FILLING:
8 Oz. Cream Cheese
½ Cup Powdered Sugar
1 Tsp. Vanilla
8 Oz. tub Cool Whip
GLAZE:
¾ Cup Of Pineapple Juice
3 Tbs. Of Lemon Juice
½ Cup White Sugar
1½ Tbs. Water
1 Tbs. Cornstarch
Assorted Fruits of Choice *
Suggested fruit: Canned Pineapple Tidbits and Mandarin Oranges Fresh sliced Strawberries, Star Fruit, Grapes, Kiwi.
Prepare the Fruit Pizza Crust
Preheat Oven to 350°
In a large bowl, mix all ingredients well.
Spread On 2 Pizza Pans
Bake @ 350 Degrees For 15-17 Minutes
Allow to cool
Prepare Filling
Blend the cream cheese, powdered sugar and vanilla until smooth
Fold in Cool Whip
Prepare Fruit Glaze
Mix glaze ingredients and cook on low heat until thickened
Allow to cool
Spread the Filling evenly over the crusts
Top with your Fruits Of Choice
Top all the Fruit evenly with Glaze
Chill, serve and enjoy!
Search The Garden Helper: